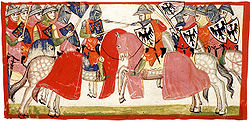 The researches of the "Studio Il Blasone" are made in person by Dr. Luca Fusai, without intermediaries, in every part of Italy and, possibly, even abroad.
. The "Studio Il Blasone" offers all kinds of types of Genealogy and Heraldry researches.
In the field of genealogical research has been conducted for all needs: limited investigations (one hundred yars), medium lenght (three hundred years) to those without limits if not by the exhaustion of documentary sources. Each research will be duly accompanied by full transcripts of documents and their reproductions in print or digital photo where their bodies conservation permit.
All research heraldry will be accompanied by proper investigation genealogical sources, bibliographic and archival attestation Coat of Arms with the exact riproduction of the latter in the form of the specimen oldest found to date.
.Historical research can be performed on any topic of particular and specific interest, based on existing documentation about. Will be established and collected by yhe same method mentioned above.
For all types of investigation described may be provided having a bound book characteristics to be defined in advance.
.Will be carried out by the Latin translation of texts for any sworn to be made at the Court of Florence.
.The "Studio "Il Blasone" also plays inventories partial or total publich archives and private, providing an Analytical Inventory in paper and digital form.